ENJOY EVERY MOMENT
With a perfect cocktail and the great music.
A PLACE FOR EVERYONE AND FOR EVERY OCCASION
daytime snacks | sunset cocktails | seafood grill | good night out
TABLE WITH A VIEW?
Amazing food complemented with equally amazing view.
ÖLÜDENİZ WEATHER
WELCOME TO BUZZ BEACH BAR
Buzz Beach Bar is Oludeniz's premier dine & wine spot, located directly on the seafront of Oludeniz Beach - with a unique oceanfront restaurant and beach lounge bar, Buzz is the perfect place to dine and enjoy one of our famous frozen margaritas, coladas or ice cream cocktails...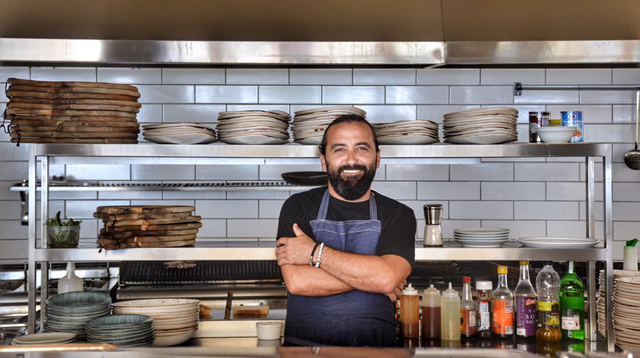 Style
Buzz has long been a favourite for fresh and innovative seafood and Meditteranean cuisine. The head chef Mustafa Sivis, with his 20 years of experience in culinary tastes, wants to add to Buzz's already great reputation by making it a destination for fantastic dining.

Sourcing
A true believer in the local and seasonal produce, Sivis personally oversees every detail of what goes into the Buzz kitchen. Sivis talks to his suppliers every day to get the freshest ingredient and daily specials will showcase small batches of the finest, most exclusive items he sources.
Warm Words
FROM OUR GUESTS
Yet another flawless experience! Every time I have visited I have had an amazing time. The food was absolutely delicious, the service perfect and the location beautiful! Couldn't ask for more and can't wait to visit again!

The Buzz bar on olu deniz beach is fabulous. Gorgeous views of the sea & mountains. Friendly bar staff, music fab, food very good. Always a relaxed vibe at the Buzz, you won't be disappointed!

Still buzzing - Buzz Bar has changed a lot since last year. They have undergone a huge transformation but have retained the vibrant bar that they have aways had. It is now on one level only with the upper level being built during the next winter ready for summer 2018. It is still fantastic with all the usual staff and has lost none of it's appeal. The food is as good as ever although the menu is slightly smaller than before. Do not be put off by the changes - it is still the best buzz in town. We are going back on 22nd June and cannot wait to visit again.